Out-of-pocket former staff say liquidator PwC has still not issued staff with case reference numbers needed to make claims for redundancy pay and statutory notice pay.
These numbers contain the data that determine each person's entitlement based on length of service, salary and age.
Staff say they believe none of the near 1,000 laid off so far have received the data despite some already waiting three weeks.
The delay comes after the Government said it would do all it could to ensure former employees were helped, including encouraging banks to extend overdrafts and offer debt payment holidays.
Desperate former employees have contacted the Enquirer and some have even written to MPs on the parliamentary committee investigating Carillion's collapse to highlight their plight.
One said: "I have been using notice boards and keeping in contact with other staff. It looks like nobody has received these redundancy reference numbers.
"There are many hundreds of former employees who are facing bills, mortgage payments  at the end of this month who simply won't be able to pay because PwC have not provided the data to enable us to claim what is rightfully ours!
"We have been told to wait but have not been told how long."
Another said: "This is an injustice on top of tragedy. I have sent three challenging emails and expect another bland response."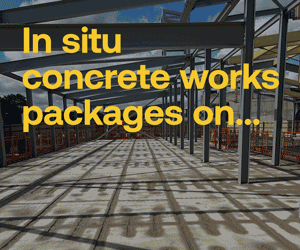 A former senior manager told the Enquirer: "This is affecting a lot of people .
"We don't know when we can start our claim then the timescale for actual payment is potentially another three to six weeks. The lack of any urgency or recognition from PwC is extremely frustrating and making a lot of people very anxious and angry."
Frank Field, who chairs the Work and Pensions Committee, and Rachel Reeves, of the Business Committee, said in a letter: "Our committees have received representations from Carillion employees who have been made redundant but are now waiting for the necessary information required to make claims for redundancy pay and statutory notice pay.
"We are concerned that there has been no timescale given for when they can expect to receive the required information, and that it may take up to a further six weeks before they will then receive the payments.
"We ask that the Insolvency Service ensures that the necessary information for employees who have been made redundant is provided as an urgent priority, and that you confirm to the committees when this has been done and the timescales for payments to be made."