The firm has revealed a strong set of results for 2017 and has managed to avoid a major hit from the collapse of Carillion.
Group CEO Paul Burton said: "The Group has celebrated another successful year with a pre-tax profit of £5.7m on revenues of £182m generating a strong year-end balance sheet position and a cash balance of £32.5m.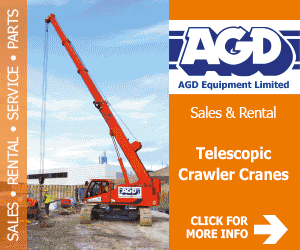 "The Group was fortunate not to suffer significantly from Carillion's demise and moves forward positively without any material financial impact to the business."
Briggs and Forrester has a strong secured forward order book of £296m and a healthy pipeline of projects in the final stages of negotiation totalling more than £130m.
Burton said: "This gives a record £430m potential forward order book position supporting an aspiration to deliver £250m of revenue in 2019."
Notable wins include major residential developments in London like One Blackfriars Tower and Newfoundland Tower in Canary Wharf.
Education wins include the St. Mary Magdalene school in Greenwich and new build Cryfields Student Accommodation at the University of Warwick plus further deals secured with Dyson in Malmesbury on the D5, D7 and D8 facilities.

Burton said, "Despite the significant increase in revenues being forecast, the Group has planned for growth and invested in the necessary infrastructure and staff to service our valued client's ongoing forward requirements."
The firm now employs over 800 staff across 11 UK based offices and was a winner at last year's Construction Enquirer Awards
Burton said: "During 2017 the Group won the coveted Construction Enquirer 'Best Specialist Contractor to work for over £25m' award.
"This is highly prized by the Group as it was voted for by our employees, supply chain and clients.
"Moving into 2018, we are very proud of our 70 year heritage and with a focused owner managed team approach we can deliver on our commitment to providing 'Excellence at every level', with an emphasis on the needs of our clients, staff and all-important supply chain."