The Land Release Fund cash will help 41 councils unlock housing sites, funding essential works to allow housing to be built.
Housing and Planning Minister Dominic Raab said: "We are investing £45m to build roads and provide utilities, so councils can release the land to get up to 7,280 new homes built.
It's part of our strategy to build the homes Britain needs, and carry local communities with us."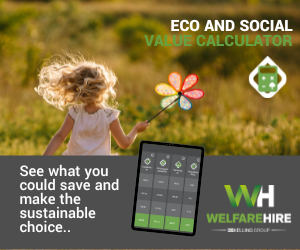 The successful bids will release land for homes by March 2020.
The cash forms part of the government's strategy of planning reform and targeted investment to build 300,000 homes a year.
Projects from Newcastle to Plymouth will receive funding from the Land Release Fund, which will enable:
Poulton-Le-Fylde, Lancashire, to build new roads, roundabouts, and utility services, which will unlock up to 330 homes potentially built with Japanese modular housing techniques. The works will cost £1.7 million.
Worcester to demolish a leisure centre and undergo asbestos decontamination works near its city centre, helping to unlock up to 50 homes. The project will cost £750,000.
Paignton, Devon, to build a new 350m sewer, drainage upgrades and 2 new roads, which will help unlock up to 200 homes. The works will cost £1.9 million.
Brighton, Sussex, to divert a public sewer and make electricity substation and highways improvements. The £335,000 project will help unlock up to 30 homes.
The Land Release Fund competitively assessed bids from local authorities on value for money, innovation, and the contribution to wider government housing objectives.
A total of 79 bids were successful in the assessment process, which will see £45 million being awarded to 41 authorities.
The fund was oversubscribed with more than £100m received in funding requests for 143 projects.