The civils framework was secured by Balfour Beatty when first launched at the start of 2015 and has been used for nearly 100 major projects across the country.
It is now being reprocured for four years with one lot covering England, Wales and Northern Ireland, estimated to be worth up to £1.5bn and another lot for Scotland worth as much as £500m.
The increased value of the four-year framework and its division into two lots reflects the growing pipeline of major infrastructure projects.
Preferred bidders will be selected in October. A single firm or consortium could secure both lots under the procurement rules.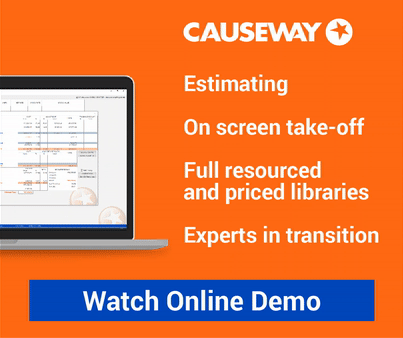 The new framework will allow the successful delivery partners a three months mobilisation period to establish methods, processes and train teams, ready to engage with clients and take project enquiries as the current framework moves towards expiry at the end of January 2019.
Victoria Brambini, Managing Director of Scape Procure, said: "The government has set out its plan to upgrade our national infrastructure, and our aspiration is to continue to provide a framework that allows time and cost certainty as well as delivering extensive social value for the public sector for every pound spent, including high levels of local spend, local employment and local apprenticeships.
"Our decision to create a separate lot for projects in Scotland reflects the clear commitment of the Scottish Government to further their investment in infrastructure in a way that supports the local economy.
"We know through our engagement with Scotland's public bodies that there is real passion and drive to achieve social value with the benefits of investment passing deep into local supply chain businesses. Our mission is to maximise both efficiency and social value delivery for the Scottish public sector and the local communities they serve."
Timetable
PQQ Evaluation: February – April 2018
ITT Stage: April – June 2018
ITT Evaluation: June – August 2018
Notification of Intent to Award: October 2018
Confirmation of Award: October 2018
Expiry of current framework: January 2019