The Fitzrovia building is divided up into four separate named blocks referred to as London, Paris, New York and Rome.
The accommodation blocks are arranged around a large central courtyard, which also houses another separate accommodation block, Ian Baker House, constructed in 2008.
Extensively modernising and extending Ramsay Hall has been considered by UCL since 2012, with significant progress made during 2014 and 2015, culminating in production of a RIBA Stage 3 report.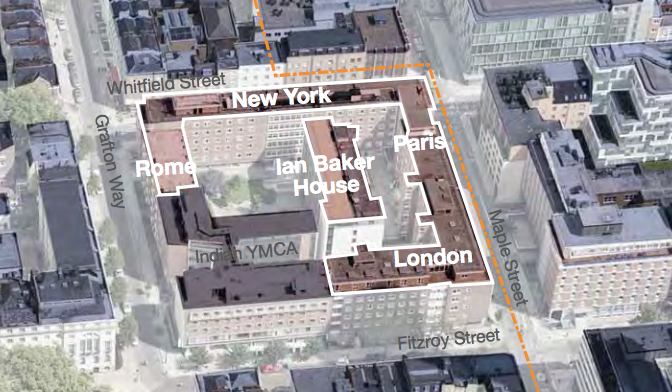 Designed by Hawkins Brown, the project includes a new top floor extension of student rooms in a set-back zinc-clad mansard structure.
UCL aims to deliver the project in three phases allowing completion and occupation of London and Paris in 2019 and Rome and New York in 2020