Overall the UK combined building, civil engineering and property operations saw operating margins edge up to 2.1% from 2% in 2016.
This was despite an 11% fall in revenue to £1.65bn, due to a slowdown in the non-residential construction market, particularly in the London area.
Pre-tax profits also slipped back by around 7% to £35m. Although this fall was entirely down to the weaker pound which fell 7.5% year-on-year.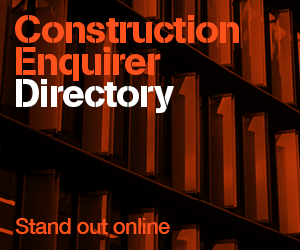 The Royal BAM Group estimated the exchange rate changes cost the UK business around £125m in booked revenue and £3m in pre-tax profit as sterling was translated back to euros
Rob van Wingerden, CEO of Royal BAM Group said that the UK business had been impacted by caution in the construction market and the absence of property development transactions. Civil engineering remained relatively stable.
Overall adjusted pre-tax profits fell 38% to €63m at Royal BAM Group, heavily impacted by a €68m project loss at the lock IJmuiden in the Netherlands.
Revenue of €6.6bn was 5% below the level of 2016.