The proposed Tilbury 2 port will be constructed on land that formed the western part of the old Tilbury Power Station and is expected to create over 200 construction jobs.
A formal invitation to tender for separate landside and marine works, together estimated to cost £80m, will be published in a month's time.
The site will be developed with a RoRo terminal and specialist construction materials and aggregates terminal, which will also have facilities to produce asphalt and concrete products.
The scheme, which was designed by the Peterborough office of consultant Atkins, will require an infrastructure corridor to accommodate road and rail links to the existing rail and road network.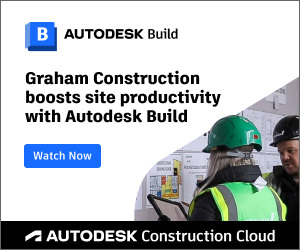 On the marine side, an existing jetty on the river will be lengthened to accommodate three vessels at any one time and the onward transportation of goods by barge to London.
Tilbury 2 works
Constructiion of a single 1.1m sq ft mega shed and several storage and production structures associated with the construction materials and aggregates terminal.
Creation of hard surfaced pavements
New and improved conveyors
Erection of welfare buildings
Construction of a new link road from Ferry Road to Fort Road
Formation of a rail spur and sidings.
Marine works involve improvement of and extensions to the existing river jetty including creation of a new RoRo berth
Associated dredging of berth pockets around the proposed and extended jetty
Firms can express interest in the project on the website.