The plight of many former staff was uncovered in a poll of over 600 Carillion staff by an online support group.
It found that around half have been made redundant, with around 40% of those laid-off still not in receipt of the special reference codes needed for claims.
Former staff complain that they are being treated shabbily and are angry that the Government seems oblivious to their problems. At the end of last week the Government issued a statement claiming staff laid off before 15 February had received the information they needed.
This said: "By 23 February, all individuals with a leave date up to 15 February 2018 have been sent all the information they need in order to apply.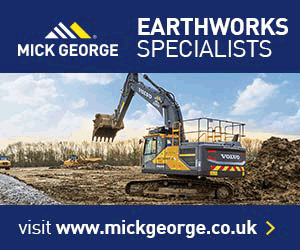 "Going forward, all individuals will be sent information about how to apply within 7 days of their leaving date."
But many former employees maintain they are still waiting for their reference codes from assistant liquidator PwC.
Some are speculating that staff that originally came from McAlpine and Mowlem seem to be at the back of the waiting list.
One told the Enquirer: "I was made redundant on the 5th Feb and still have not received the information from PWC to allow me to claim statutory redundancy.
"When I rang PWC, I was told I would have to wait, and that PWC did not want to send the letters out to everybody so that the claims process was not swamped.
"This is a disgrace, people have been made redundant and have mortgages and bills to pay."
He claimed: "PWC are deliberately holding up the process allowing staff to make a redundancy claim, and there is nothing we can do about it."
Another said: "I've spoken to quite a few people who came in via McAlpine and Mowlem and they don't seem to have a code. Others who were directly employed by Carillion, like me have received a code."
An Insolvency Service spokesman said: "Employees are being provided with the information they need to apply for redundancy payments within seven days of their leaving date.
"To date we have received more than 1,300 redundancy claims and paid over 1,000 of these. We are processing these claims well within our 14 day payment target."