The improvement saw the natural resources division return to profit for the first time in several years and the infrastructure division deliver a strong performance despite high bid costs last year on major projects.
Revenue across the group increased 4% to £1.73bn.
Chief Executive Andrew Wyllie said: "We have benefited from proactively aligning the business in a rapidly changing market environment and evolving client requirements, allowing us to differentiate Costain and deliver another strong trading result.
"There is a revolution taking place in the use of technology and innovation across infrastructure which is having a profound impact on the market, and creating a wide range of exciting new opportunities for Costain."
He said Costain secured over £2bn of new contract awards and extensions to existing contracts during the year, which kept the order book at £3.9bn, despite failing to conclude a deal for a £350m marine works contract at Hinkley Point C as initially expected.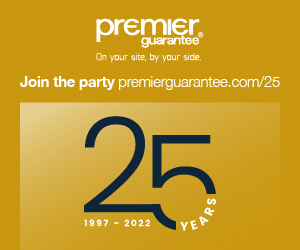 The improved performance saw Costain's average cash rise to £97m from £70m compared with last year. Although the group also increased total banking debt facilities to support its future growth, from £155m to £191m  and extended the term to June 2022.
At the infrastructure division profits slipped back 8% to £52m, seeing operating margin slip just below the 4-5% target due to increased bidding activity and the timing of returns on contracts.
The natural resources division delivered a £4.8m profit climbing back from an near £9m loss in 2016, with revenue down 9% at £344m.
The improvement was helped by growth in the water sector.
Wyllie said that bid activity for AMP7 was well underway, with several clients seeking contracts with early engagement from the supply chain to help develop robust business plans ahead of AMP7 formally commencing in 2020.
Under new gender reporting standards Costain revealled a gender pay gap of 23.8% as a result of having fewer women in senior leadership positions.
Wyllie said: "We are working hard to address this and are confident that as we make progress in our gender balance, our gender pay gap will decrease."
As part of Costain's drive to be seen as the UK's leading smart infrastructure solutions contractor, Costain increased the number of people in the business working across consultancy and technology roles to 1,300 (2016: 1,200), representing over 30% of the total head count.
The firm now employs over 800 chartered professionals across a wide range of disciplines, over 250 graduates working towards becoming chartered and over 120 apprentices on a structured development programme.