Briefings started for affected staff this week and Skanska's 6,000 employees were told about the changes this morning.
The Enquirer understands that entire management teams will be made redundant during the restructuring with job losses set to begin later this month.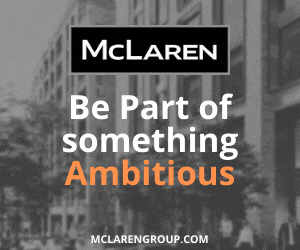 Skanska said the move is "part of its focus on core business."
It follows a £32m writedown at the UK business last year and is part of a wave of 3,000 redundancies across the European construction division which racked-up a £90m loss last year.
All of Skanska UK's building expertise will be merged into two organisations – one focusing on construction and the other on building services.
Skanska's two building operations which formerly separated on a geographical basis will be brought together into one organisation, with Steve Holbrook as managing director.
The company is also bringing together its facilities services operation and its mechanical and electrical engineering business into one building services organisation.
The managing director will be Adam McDonald, formerly commercial director for Skanska's mechanical and electrical engineering operation and, currently, the managing director for its facilities services organisation.
Skanska is also making changes in its infrastructure business.
Andrew English becomes the new managing director of its infrastructure operations, taking over from James Richardson, who will assume the role of managing director for Skanska's work on HS2.
English spent four years as commercial director for the company's civil engineering operations, before taking up his most recent position as managing director of Skanska's utilities business.
Peter Walsh becomes the new managing director for Skanska's utilities business.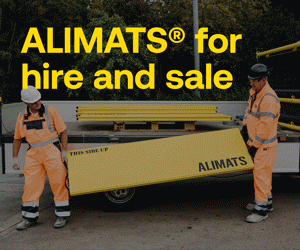 He is currently executive director at Skanska, having joined the company in July 2017 from Amey, where he was operations director within the water sector.
Executive vice president, Katy Dowding, will add the facilities services operation to her executive responsibilities, which cover building and building services.
Executive vice president, Martin Neeson, will add Skanska UK's development business to his existing executive responsibility for the company's utilities and cementation operations.
Gregor Craig, president and CEO, Skanska UK said: "We are proposing these changes to simplify our structure, making it easier for customers to do business with us.
"These measures will also make us more efficient. Customers will experience a seamless transition to the new structure, with no impact on the standard of service provided."
"Skanska is a resilient and stable business with a strong balance sheet.
"We have some excellent and exciting opportunities ahead of us and this sharper focus means we will be in a better position to maximise them."
One stunned manager told the Enquirer: "I've just come out of a meeting and heard that my job will be going during this major restructure.
"They haven't put a number on the job losses but I'd say it will be up to 100 as whole teams of people will be wiped out."
Last month Skanska's European construction division – which includes the UK, Poland and Czech Republic businesses -suffered a £90m loss for last year.
Group chief executive Anders Danielsson said 3,000 people would be leaving the business with 2,500 going in Poland and the rest of the redundancies "spread around".
The firm also confirmed a £32m writedown at the UK division due to project delays and lower production rates.