The O'Rourke board finally signed-off the delayed results at a meeting on Friday.
They show an improvement on 2016 when the firm suffered a £242.7m loss.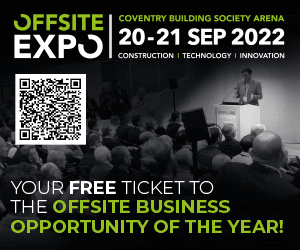 And underlying operations are back in the black with a £35m profit compared to an £82m loss last time on turnover  up to £3,172.5m from £2,513.2m.
The CHUM (Centre hospitalier de l'Université de Montréal) project in Canada has wreaked havoc with O'Rourke's accounts for two years.
The delayed job blew an £83.2m hole in the latest results while another problem contract building Cryogenic Tanks in Darwin, Australia is the subject of ongoing arbitration.
The results also reveal that O'Rourke's lenders have agreed an extension of its refinancing date to April 2019. The accounts showed total borrowings of £266.7m.
A deal was also struck ten days ago for a £13.7m bank facility secured over one of the company's UK properties.
O'Rourke bosses are now "projecting a further material improvement in profitability (and cash generation) for the current year to 31 March 2018."
The firm has a current global order book of more than £10bn. Group chief executive Ray O'Rourke said: "The Group has responded strongly to recent challenges, not only by restructuring the UK business, but also through new processes and controls on project selection, operational delivery, digital data and risk and assurance.
"I take this opportunity to thank our lender group and all of our stakeholders – including clients, subcontractors and supply chain partners – as well as our supporters in government and the media, for their encouragement while we completed this significant transformation.
"It has been a difficult time for our sector, and recent events have only reinforced the importance of Laing O'Rourke's early actions to redefine the business.
"We will continue to build on this momentum, backed by recent high-profile project wins, to become the recognised leader for innovation and excellence in the construction industry."