Hutchinson will develop the UK part of the  £480m revenue pan-European engineering services division delivering schemes from datacentres, office-to-laboratory conversions and biomedical engineering research hubs.
The UK part of the Engineering Services business has an annual turnover of £200m and employs over 150 of the division's 375 staff.
Hutchinson, aged 43, brings a wealth of expertise to ISG, with over seven years at Mace, where he won the Chartered Institute of Building's coveted Construction Manager of the Year title in 2014. Before that he worked for John Sisk and Son for over 14 years.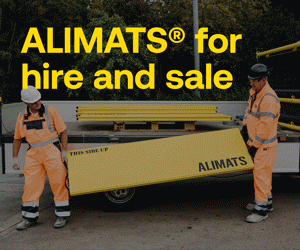 ISG's Engineering Services division has earned a reputation as a Tier One datacentre contractor – successfully delivering over £1.6bn of datacentre projects in Europe in the past five years.
Hutchinson will report to Danny Blakeston, managing director for Engineering Services, who continues to be the overall lead for the pan-European business.
"It's exciting to be joining ISG at a time when quality tech- and engineering-led construction teams are in such demand," said Hutchinson.
"I'm passionate about bringing our unique approach to customers in these sectors who all share the same desire for a collaborative, responsive and customer-focused construction solution.
"This is a forward-thinking business that embraces innovation and creativity, and we have an absolute wealth of the industry's top talent."