The payments form part of fresh revelations about the last days of the business when Carillion's chairman mounted a last-gasp bid for a Government bail-out.
In a letter sent to the Cabinet Office seeking funding, chairman Philip Green warned the company would fall into destructive insolvency while a day before a dozen advisers and consultants were paid out.
In the letter Green states: "If  HM Government determines in the near term not to support Carillion, that will lead very rapidly into what is likely be a very disorderly and value destructive insolvency process, with no real ability to manage the widespread loss of employment, operational continuity, the impact on our customers and suppliers, or (in the extreme) the physical safety of Carillion employees and the members of the public they serve.
"Any attempt to manage this process will come with enormous cost to HM Government, far exceeding the costs of continued funding for the
business."
The letter adds: "It will not be a bailout, and there can be no basis for saying that Carillion – or its shareholders or management – is being rewarded for failure or for past mistakes."
Green said: "The previous senior management team have all exited the business" and argued "the key beneficiaries of a restructuring will be our employees".
The Government refused the emergency loan at a meeting with Green on Sunday and Carillion was forced into liquidation the next day.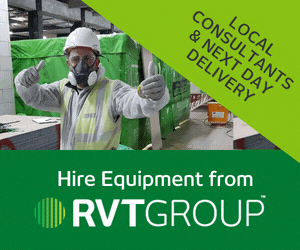 Chairs of the joint committee probe have blasted the letter as a ransom note and dubbed the restructuring exercise a gravy train for consultants.
Rachel Reeves, Chair of the Business, Energy and Industrial Strategy Committee said: "This 11th hour ransom note lays bare the cynical leadership of the Carillion board. Directors' management ensured that the costs of failure would be picked up by the taxpayer – either from a bail-out or footing the bill for a desperate clean-up operation.
"Expensive advisers still pocketed millions while workers risked losing jobs and long-suffering suppliers faced financial ruin."
Frank Field, chair of the Work and Pensions Committe, said: "With the company teetering on the abyss, Mr Green had the cheek to try and get the Government to surrender another £160m of taxpayers' money. I am not surprised the Government took with a pinch of salt his assurances that all would be reimbursed once he had unscrambled the eggs.
"The most troubling element of this letter is its demands for an immediate £10m from taxpayers, the very next day after Carillion shelled out £6.4m to its illustrious advisers, including the EY restructuring gravy train and half the law firms in the City of London. The smaller suppliers that are the lifeblood of the British economy of course got no such treatment."
Previously the committee had reported around £3.1m was paid out just before Carillion's  collapse, but fresh information from the Official Receiver shows that the firm paid out over twice that much, at £6.4m, to a series of advisers.