The financing will support plans to grow joint venture and long-term regeneration work and expand its current land bank.
With the additional credit, Hill will be looking to generate revenues of more than £1bn a year by the end of 2023.
This year Hill is on a recruitment drive to hire 20% more staff as it seeks to deliver on these ambitious plans.
Founded by Andy Hill in 1999, Hill has grown to become the UK's third largest privately owned and family controlled house builder, with turnover increasing by 20% in 2016 to £367m.
Andy Hill, chief executive, said: "Since founding the company almost 20 years ago, we have made significant strides and are proud to have established ourselves as a major player in the UK housebuilding sector.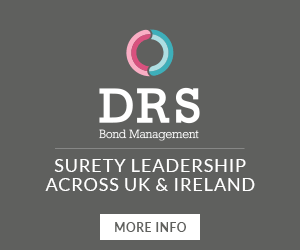 "Both 2016 and 2017 were landmark years for our corporate development and this new financing facility gives us headroom to further invest in new opportunities, with a particular focus on joint ventures and regeneration.
"This commitment from four major high street lenders is a sign of the confidence that the banks have in our ability to build on our current success and to continue to deliver outstanding results over the next five years."
He added: "To enable us to scale up, we'll be recruiting an additional 20% more staff this year as we seek to bolster our skills internally and deliver more distinctive, quality homes across London and the South East."
2017 saw Hill partner with a number of property businesses, including Peabody where together they are delivering 580 new homes at Fish Island Village in London's Hackney Wick, and Marshall Group where together the firms will deliver 500 new homes in the heart of Cambridge.
Hill now has a total pipeline of 5,200 homes across London and the South East of England.