The project wins helped to lift headcount over the year by more than 120 staff to 2,713 employees.
Reporting annual results, Dutch group chairman Jan de Ruiter, said: "In the UK, the National Infrastructure Plan supports our operations and we have witnessed strong growth in our UK order book. Brexit, however, remains an uncertain development and may negatively impact our operations in the UK."
He also announced UK chief executive Alan Robertson would be joining the main group board to give the UK business a stronger voice within the group as its sales grow to represent 17% of total group turnover.
2017 proved another steady year in the UK with margins edging up to 3.3% from 3.2%.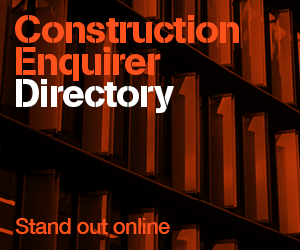 Revenue remained broadly stable at £872m, delivering profits up 7% to £29m. Taking the weak pound into account the profit growth in sterling converted to a fall of €1m compared to 2016.
He added that the long-term contract wins would strengthen VolkerWessels market position in UK infrastructure and provide greater visibility and stability looking forward.
Wins include the Chilterns Tunnels and Colne Valley Viaduct package C1 for HS2, Oldbury Viaduct for Highways England and the East Anglia ONE wind farm infrastructure for Scottish Power Renewables.
VolkerFitzpatrick was appointed by Hutchison Ports to undertake the latest phase of expansion at the Port of Felixstowe, and also secured the Luton Airport Mass Passenger Transit project. The Felixstowe project involves the design and construction of  13 hectares of paved container yard directly behind berth 9.