A near five-fold jump in pre-tax profit to £22.4m was driven by proceeds from the sale of a parcel of land held by the firm's joint venture in the New Covent Garden Market site in London. Vinci plc group revenue fell from £949m to £871m.
At the Building business, the largest trading division, pre-tax profit slipped to £6.5m in 2017 from £7.5m previously.
But for the first time in several years all six building regions traded profitably with revenue up 3.7% to £422m.
Even though contract awards slowed towards the end of last year, all regions have each secured over £40m of work for 2018 and are preferred bidders on over £450m of projects.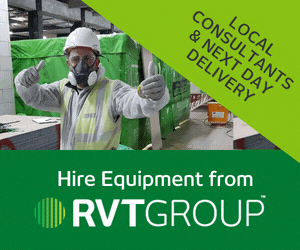 The Taylor Woodrow civil engineering division continued to struggle last year from the fall-out from the Nottingham Tram legacy project. Losses deepened to nearly £18m from £12.6m previously.
Excluding this project the civils business, achieved a £1.2m operating profit, close to a 0.6% margin on reduced revenue of £205m.
Commenting on the civils division performance, chairman Bruno Dupety said: "Although many of our commercial challenges have been closed in 2017, the number of projects projecting an end loss has increased from two at the end of 2016 to three.
"One of these can be converted back to profitability, however the same two as at the end of 2016 will remain loss making until their completion."
He added that while Taylor Woodrow's staff headcount had remained constant at 570, it had now cut it reliance on agency staff by 25% last year.
Looking ahead civil engineering sees strong growth prospects. The firm's JV with Balfour Beatty for N1 and N2 contract packages on HS2 worth £2.5bn will secure a third of Taylor Woodrow's annual revenue until 2024.
M6 and M4 Smart motorway jobs, again with Balfour Beatty are due to start this year in the first quarter and Q3, respectively.
The firm is also preparing to bid for AmeyCespa's next energy from waste scheme following the successful completion of the project at Allerton.
Vinci Facilities operating margins rose from 1.5% to 2.5%, contributing £5.5m profit from reduced revenue of £224m from more selective bidding.
Dupety added: "We enter 2018 with an order book of £925m, which makes us confident for our performance next year and going forward, if we continue relentlessly to focus on delivering our projects on time, safely, with a high and improving level of quality and productivity."
Retention payments held by Vinci plc totalled £31.5m, while £23m of its cash was held by its client retentions.