The firm employed 40 office and site staff and has been in business since 1991.
Its website states: "Cover Structure has built on its professionalism and in house manufacturing capabilities to become one of the leading companies of its kind in the UK.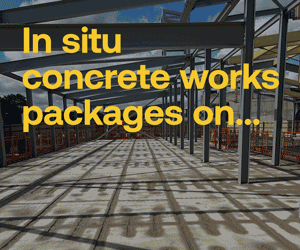 "We now boast a broad client base including national building contractors, rail infrastructure, PFI projects, local authorities and building owner/occupiers."
Latest results at Companies House for the year to December 31 2016 show Cover Structure made a pre-tax profit of  £362,000 from a turnover of £24.3m.
The firm was the main cladding contractor on the £250m Aberdeen Exhibition and Conference Centre where Robertson is main contractor.
Robertson chief executive officer Derek Shewan told the Aberdeen Evening Express: "Robertson was made aware on Friday that Cover Structure, the subcontractor handling much of the cladding work on the AECC, was unfortunately about to go into administration.
"We worked proactively over the weekend to find a solution that would ensure the continuation of the project, while securing the jobs of the contractors employed by Cover Structure.
"It is envisaged that Robertson will take over the remainder of the subcontract directly, including securing equipment and materials, while maintaining the existing operatives in their roles.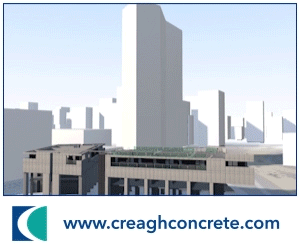 "We do not anticipate any delay to the completion of the AECC project."
Cover Structure was also working for Simons Construction on a new £53m private hospital in Edgbaston, for Graham Construction on a residential block at Weavers Quay in Manchester and GMI at Thorpe Park in Leeds.
All calls to the companies headquarters today were going straight to answerphone.
The Cover Structure website says the family business was "established in 1991 by one of the most experienced and innovative individuals in the roofing and cladding industry, Frank Quinlan."
Companies House records show he resigned as a director from the company in 2011.
A new company called CMP Roofing and Cladding Supplies Ltd was set up last week with Quinlan as sole director.