Around 160 staff at Vaughan Engineering's three British offices in Edinburgh, Warrington and Newcastle were told yesterday that their jobs were under threat as the firm prepared to file for administration.
Vaughan Engineering is the first major casualty in Carillion's supply chain following the contractor's collapse eight weeks ago.
The family-owned parent company Vaughan Group in Northern Ireland is a separate company, which is not reliant on Carillion contracts and continues to trade strongly. 
Brankin, a leading ventilation ductwork contractor operating throughout the UK and Ireland, also part of the Vaughan Group, continues to trade unaffected.
Vaughan Engineering is currently owed £650,000 for works completed for Carillion and, prior to the collapse, had been contracted for a further £1.1m in work for this quarter alone. 
The £40m revenue specialist, which had an annual £6m salary bill, had continued to pay its workforce since Carillion's collapse despite the work freeze and Carillion's failure to settle outstanding accounts.
Vaughan had been working on Vaux Plot 1 in Sunderland under a contract worth over £1m with Carillion. The M&E firm also worked on Carillion's Heath School in Runcorn handed over to the Education and Skills Funding Authority in December.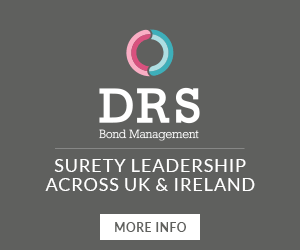 But Vaughan Engineering has still not been paid more than £300,000 due for the work carried out on the school. And because project bank accounts do not apply to school projects in the UK,  it was unable to retrieve amounts due.
Management tried to persuade client councils and the Government's Education Skills and Funding Agency to release cash owed.
Gavin Vaughan, finance director, said:  "We have tried everything we can to save our business, despite approaches to Scottish Enterprise, the Scottish Government, MPs, local and national government authorities, no assistance has been forthcoming. 
"Instead, we are facing situations where we are actually being asked to honour clauses in our contracts which would mean we would be responsible for several years for warrantying and maintenance of work which we carried out should any problems occur, yet we haven't even been paid for these installations."
He added: "It is especially painful for all of us involved in this to know that none of it is our fault. 
"At Vaughan Engineering we have always taken great pride in what we do, just last week we won another two industry awards.  We did the work we were commissioned to do, to our usual extremely high standard and as usual we completed it on time and to budget, yet this is the result."
He added: "We are a family-owned firm and started our GB business 50 years ago.  It is a terrible blow not just for all of the individuals and their families but also for the economy. 
"I think sadly it is inevitable that several suppliers and their employees will also be seriously impacted."