The cash will help repair almost 2 million more potholes and is on top of the £75m in funding already given to councils from the Pothole Action Fund this year, as well as the additional £46m boost for highways authorities announced just before Christmas.
Transport Secretary Chris Grayling said: "We have seen an unusually prolonged spell of freezing weather which has caused damage to our local roads.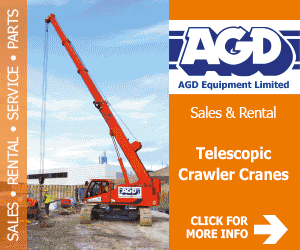 "We are giving councils even more funding to help repair their roads so all road users can enjoy their journeys without having to dodge potholes."
Already £2.5m has been allocated to Devon County Council to quickly repair the A379 which was badly damaged by Storm Emma.
The government is also investing more than £900,000 in innovations using connected vehicles to help councils more efficiently manage and plan maintenance works.
These trials will ultimately help provide councils with data to enable them to repair potholes before they occur as well as maintain their other assets more effectively as part of their asset management plans.

This will help prevent further potholes and other road defects occurring over time.
Blackpool Council has been given £100,000 to lead on a digital inspector scheme with eight councils.
This will see high definition cameras mounted on vehicles to collect data on road and path conditions, which is then analysed by computers to highlight where roads are deteriorating.
The City of York will also get £72,000 to use a similar system to build on its pothole spotter trial.