The firm this morning confirmed it had raised £158m in a 1 for 3 rights issue of shares discounted by 33% of their present value, which was underwritten by its banks.
Galliford Try has been hit by major over-run costs on AWPR, compounded by an estimated £40m hit from Carillion's compulsory liquidation.
In its half-year results for the end of 2017, the contrator also announced a related £25m exceptional cost.
Galliford Try is delivering the scheme in joint venture with Balfour Beatty and confirmed the project will now be delivered in the late summer, a further six-month delay on the last estimate.
Galliford Try added that the total exceptional costs and final cash impacts of the Aberdeen Bypass could still not be predicted with any certainty because they were dependent on completion of the project and agreement of any associated recoveries.
The Group , which has £550m of debt facilities, stressed it had sufficient financial resources to meet its obligations on the Scottish road but raised cash to avoid diverting investment away from its profitable Linden Homes and Partnerships & Regeneration businesses.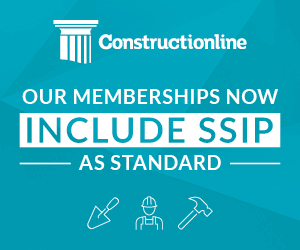 Peter Truscott, chief executive officer said: "We see excellent opportunities and demand for both our private and affordable homes businesses and our Construction business continues to benefit from the current and planned investment in the nation's infrastructure.
"The rights issue proceeds will strengthen the group's balance sheet and ensure that the group's businesses are in a position, with the appropriate capital, to deliver on their respective growth opportunities in line with the group's stated 2021 Strategy."
He added that construction's underlying business continued to improve following the changes made to its tendering processes.
Operating profit margin increased from 0.4% to 0.9% in the last six months of 2017.
Truscott said: " There has been an encouraging performance on more recently secured contracts, which supports construction's strategic objectives."
Under construction chief Bill Hocking's lead Galliford Try has pulled out of bidding significant infrastructure contracts on a fixed price, all risk basis.
Other legacy construction contracts are substantially complete with no additional exceptional costs being incurred.