The government's Innovate UK  initiative has up to £72m available to establish a core innovation hub for construction as part of the Industrial Strategy Challenge Fund.
The money will go towards initiatives boosting collaboration between industry and academia to transform the construction sector.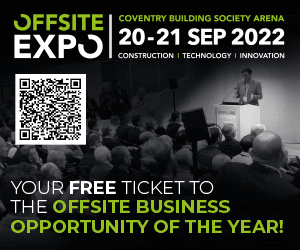 The funding is for UK-based research and technology organisations to work with others in the construction sector.
The government said: : "The way we create buildings has not changed in 40 years, and construction has not seen the same increases in productivity as other industries.
"The sector is also facing a skills crisis due to an ageing workforce.
"This competition aims to fund a single, core innovation hub that will develop and commercialise new digital and manufacturing technologies for construction.

The hub will focus on how to:
create better performing built assets
increase the industry-wide adoption of emerging digital and manufacturing technologies
design new processes to improve productivity in construction
For more information and to apply by May 23 click here