The Broxbourne mixed-use scheme will also include 200,000 sq ft of commercial, leisure and school space with a total estimated development of £650m.
As majority landowner of the 30-acre site, it represents Inland Homes' largest and most ambitious project to date and one of the most significant underway in the South East / London fringes.
A key part of Broxbourne Borough Council's draft submission Local Plan, Inland Homes aims to deliver new homes across a range of different sizes and tenures, alongside commercial and community space set in a landscaped park.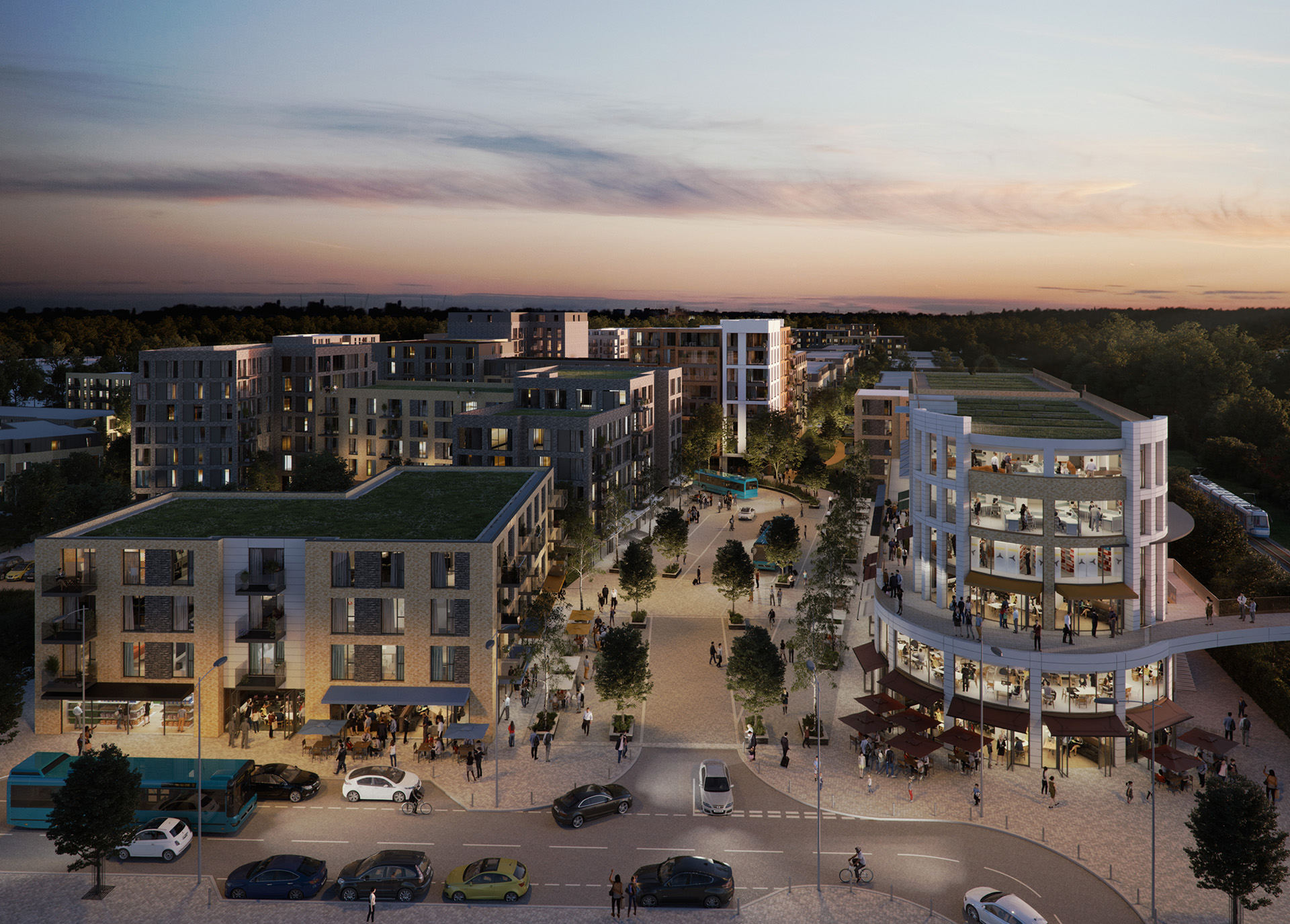 Ideally located just outside the M25 to the north of London, the site benefits from excellent transport links. The arrival of Crossrail 2 in 2030 will further enhance the appeal of the development which lies next to the 10,000 acre Lee Valley Regional Park.
The outline application includes the delivery of a two-form primary school, community space and a number of infrastructure improvements, including  new pedestrian, cycle, public transport and vehicular routes.
The scheme is timetabled to start before the end of 2018, subject to planning and will sustain around 250 construction jobs a year while it it built out over the next 10 years.
Inland Homes acquired the original 13-acre site, which included Tesco's former HQ, by way of a 50/50 Joint Venture with a third party in July 2016 and has since assumed control of a number of additional parcels of land which form part of this application.
Stephen Wicks, CEO of Inland Homes, said: "This is a major milestone for Inland Homes, at what will be one of the South East's major regeneration schemes.
"By combining the expertise of our planning and remediation team with our rapidly growing in-house construction platform, we are in a unique position to be able to deliver a thriving residential and business community with the creation of thousands of new jobs and significant inward investment."