He brings over 30 years' client and supplier side experience having also worked as a finance and commercial director for Network Rail's Infrastructure Projects division.
He is joining Amey from Brandes House Consultancy, where he was managing director.
Andy Milner, chief executive, said: "David has a wealth of experience and will add great value to our utilities business as he helps shape our future strategy. I am delighted he has decided to join us at this exciting time for Amey."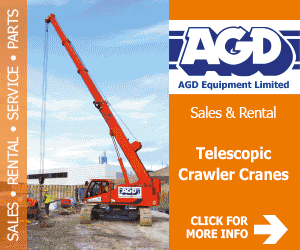 McLoughlin said: "This is an exciting time for Amey's utilities business with some great opportunities on the horizon. I have worked with Amey closely in the past and know what a strong leadership team it has. I look forward to working with my new colleagues to develop the business in 2018."
Amey's utilities also announced it has successfully secured extensions to its contracts with National Grid and Western Power Distribution.
The National Grid extension builds on Amey's framework agreement with the Warwickshire-based utility provider and covers all substation construction and design projects across England and Wales until 2023.
The contract extension with Western Power Distribution, builds on Amey's longstanding relationship and will mean Amey continues to deliver the construction, refurbishment and rebuilding of overhead power lines across the South West, South Wales as well as the East and West Midlands until 2020.