Foley was promoted to managing director of Skanska's building operations outside London a year ago after two years as managing director of Cementation Skanska and as a member of Skanska's senior management team.
Foley was also previously an operations director at Skanska's M&E business SRW engineering services. During his tenure, he helped propel these businesses to greater profit and was responsible for all aspects of strategic planning and operational delivery.
Invennt's services include business strategy development, productivity and operational improvement, business development, collaboration and R&D tax credit claims.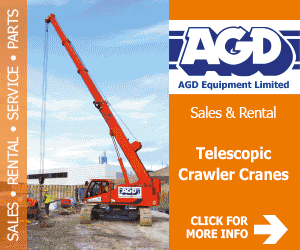 As COO, Foley will lead operations, helping Invennt continue to realise its mission to create value through construction.
Joint founding Invennt director Tim Fitch said: "Cameron is a seasoned and trusted leader who consistently delivers results. He is uniquely qualified to drive our strategy and help meet our objectives.
"It is a tremendous pleasure to welcome my friend Cameron to the team. I am confident that he will further accelerate the growth of the business and take our operations to the next level."