Carillion House still accommodates head office staff nearly three months after the group collapsed into liquidation in January.
At the same time, the Official Receiver revealed another 97 Carillion staff were made redundant taking total job losses to more than 1,800.
A spokesperson for the Official Receiver said: "More than half (54%) the pre-liquidation workforce – close to 10,000 employees – have now been found secure ongoing employment so far through the liquidation.
"A further 873 jobs have been saved with employees transferring to new suppliers who have picked up contracts that Carillion had been delivering."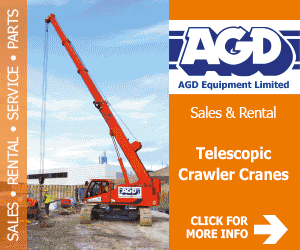 More than 5,400 staff are still on the payroll to enable Carillion to deliver the remaining services it is providing for public and private sector customers until decisions are taken to transfer or cease these contracts
Noel Muscott of Bulleys said: "This is a fantastic opportunity to acquire an eye-catching office block in a prominent location that will soon benefit from proximity to the Westside leisure development.
"The offices were comprehensively refurbished in 2015 and provide open plan accommodation that would suit occupation as a whole, on a floor by floor or part-floor basis."