The £120m revenue contractor employs around 600 staff delivering works for the growing electricity distribution market.
The expanded M&E services business will have an annual turnover of more than £600m and employ 3,600 people.
Freedom works primarily for power companies across substations, overhead lines, underground cables, buildings and associated infrastructure.
Its key customers include Northern Powergrid, UK Power Networks, Scottish Power, Electricity North West, Yorkshire Water and the Port of Felixstowe.
The acquisition also increases NG Bailey's capabilities in defence and airports markets, as well as expanding its engineering and maintenance services across major infrastructure portfolios, such as data centre telecoms and ports.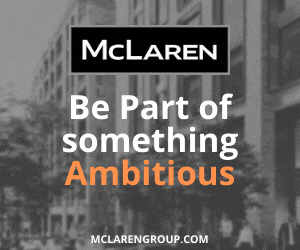 David Hurcomb, NG Bailey's Chief Executive, said: "Bringing Freedom Group into the NG Bailey family provides a natural extension to the range of services we already offer – particularly engineering and maintenance services.
"Combining our offerings strengthens both our market positions, but it also creates significant new opportunities for both businesses. It will enable NG Bailey to compete more effectively in new markets, specifically the electricity distribution sector. It is an area where our combined skills and market-leading approach to principal contractor management, design and BIM will add considerable value.
"Having Freedom's skills and expertise will increase our capabilities within electrical infrastructure. It makes strategic and commercial sense to have Freedom as part of our group, as it's a well-respected company in a sector with strong future growth opportunities."
The electricity distribution network is set for significant expansion over the coming years, supporting the rapid growth of low carbon power generation and development of increased battery storage capacity.
For more than 20 years Freedom has provided engineering capital replacement projects and 'hard FM' maintenance services, particularly within utilities through its four divisions; Infrastructure Services, Networks, Power and Professional Services.
David Hartley, Chief Operating Officer of Freedom Group, added: "The enlarged group will offer a highly-attractive end-to-end proposition across electrical, mechanical and fabric maintenance services to a number of markets, focusing on outstanding technical expertise and project delivery."
Senior finance officers Mike Porter and Jonathan Stockton led the transaction for NG Bailey with support from Andrew Coticelli, of Deloitte.