Kier bought McNicholas for £24m and acquired the civil engineering firm's debt in July last year.
Latest private accounts for McNicholas, which were extended to cover a 15-month period to June 2017 to bring it into line with Kier reporting, reveal underlying profitability from ongoing contracts remained strong in line with expectations.
But a detailed review of outstanding debtors and work in progress saw the firm book provisions on jobs where final accounts still needed to be agreed.
The loss also took into account changes to estimates used in some long-term contracts and one-off costs in relation to the sale of the business.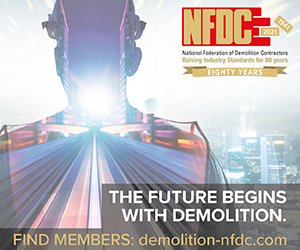 This re-evaluation of the contracts resulted in the firm's net assets of £6.8m in the prior year becoming net liabilities of nearly £32m, including a £10.9m pension liability.
Over the 15-month period revenue rose £68m to £248m, due partly to the extended reporting term.
Average monthly turnover increase 10% to £16.5m, driven by increased volume from ongoing contracts.
Since being acquired by Kier, McNicholas secured three contract wins including a five-year £31m 'Gas to the West' network distribution operation for SGN Natural Gas in Northern Ireland.
It also secured a £40m extension to 2022 to the Phoenix Natural Gas contract in Northern Ireland and a one-year £30m contract extension to 2020 for the Network Rail CP5 High Voltage and Electrification and Plant framework.
Former McNicholas chief executive Barry McNicholas is now head of Kier's strengthened utility division as the business holds high hopes of securing more work in the upcoming rail and water capital spending period framework renewals.