While monthly data can be volatile, the trend three-month output was still 0.8% lower.
Output fell in all sectors except for private housing, the largest construction sector, which recorded growth of 2.8% on a three-month basis.
Compared with the output level in February 2017 construction output is down 3.0%.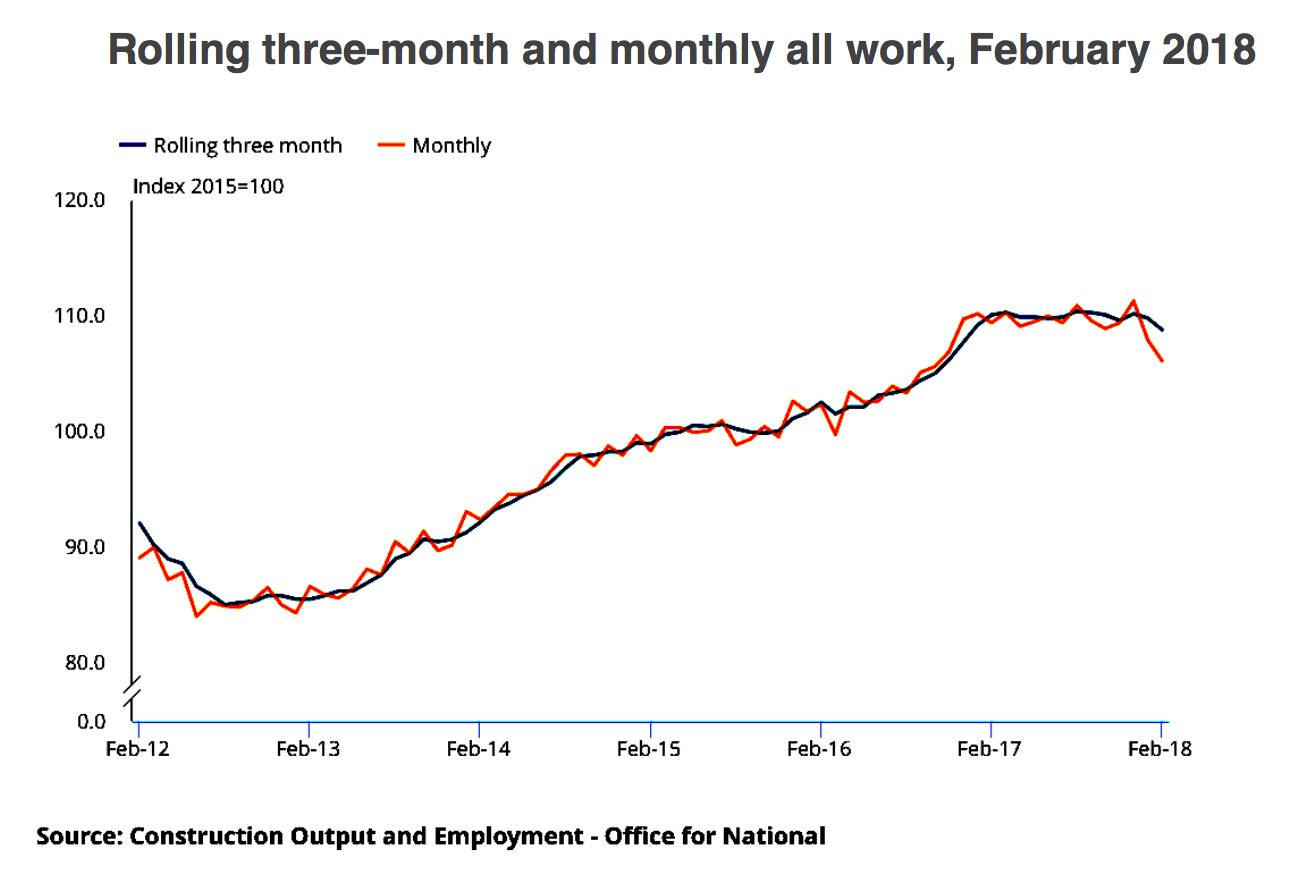 Rebecca Larkin, Senior Economist at the Construction Products Association, said: "This release will capture some of the impact of the snow disruption during the first quarter of the year, equivalent to one working day at the end of February.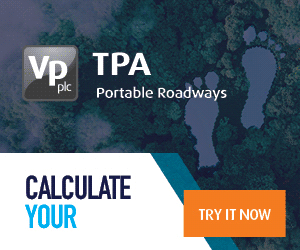 "Output for the month was £206m lower than in January and while it cannot all be attributed to weather disruption, a pause in activity on sites across the country would have been unavoidable.
"Infrastructure had a weak start to 2018, with rail and road work affected by freezing conditions, but days were also lost as contracts were handed over on former Carillion projects.
"Private housing remained the star performer of the industry, rising 1.5% month-on-month and 7.6% from a year earlier even before the traditional Spring increase in house building activity."
Mark Robinson, Scape Group Chief Executive, said:  "Anecdotal evidence is pointing towards a dip in productivity and output as a result of the adverse weather conditions experienced in the early months of the year, with a number of construction sites and manufacturers unable to operate during this period.
"The contraction in both total new work and repair and maintenance is troubling."