Hochtief handed over the £127m scheme at the end of 2008 gaining a £2m bonus for achieving early completion, allowing the scheme to begin operating in January 2009.
Seven months later, the scheme ceased to generate electricity with SSE then discovering that rock material had fallen into the water supply tunnel over several months, leading to an almost complete blockage.
SSE took legal action against Hochtief claiming £130m in damages, but lost the case in the Commercial Court.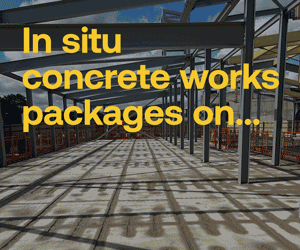 The energy company has now won its compensation claim on appeal.
Three senior judges decided by two-to-one that SSE should be awarded more than £107m plus 4% interest for each year since the claim was launched.
SSE lost substantial amounts of revenue while the scheme was out of commission. After four months of  haggling with Hochtief about who should pay for the works, it called in BAM Nuttall.
Remedial works took much longer and cost far more than expected. The scheme did not begin to generate electricity again until August 2012.
In its defence Hochtief contended that it had completed the works in accordance with the contract, and that SSE had assumed the risk of the collapse at takeover.
Martin Pibworth, wholesale director at SSE plc, said: "SSE welcomes the positive decision of the Court of Session today concerning the tunnel collapse at our Glendoe Hydro Scheme near Fort Augustus.
"The hydro scheme had to be shut down for nearly three years whilst rectification works resulting from a defect, which existed prior to takeover of the scheme by SSE, were carried out.