The Wapping Wharf site on Bristol's harbourside is being developed by a joint venture between Umberslade and Muse.
It will contain over 200 homes and a retail quarter featuring some of the city's best independent restaurants, shops and cafes. Wapping Wharf Living has secured £23.4m funding from Homes England towards phase two.
As part of the works, Balfour Beatty will build two residential blocks comprising of 256 new homes, four new retail units spanning 659m2, ground level car parking, bicycle storage and landscaping.
Balfour will also retain and restore the early 19th Century, Grade II listed Gaol Gate and Gaol Wall Structures which will act as a pedestrian feature entrance to the residential buildings.
Jonathan Winter, Balfour Beatty's Regional Managing Director for the South of England, said: "There has been significant interest from the local community in the redevelopment of this historic part of the iconic Floating Harbour.
"We look forward to delivering the next phase of this exciting new quarter in the heart of Bristol where people can live, shop, eat and relax by the city's waterfront.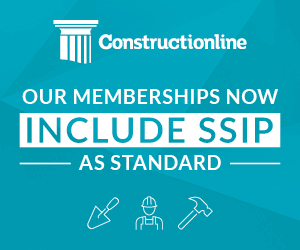 "We have significant experience and knowledge of the local supply chain, and in delivering residential schemes in Bristol having recently, successfully completed the Audley Redwood retirement scheme."
Stuart Hatton, director at Umberslade, said: "It's very exciting to be able to embark on the next phase of building the community at Wapping Wharf and it's thanks to an enormous amount of hard work from all of our partners that we're now able to give this the go ahead.
"We're delighted with the way that Bristol has welcomed Wapping Wharf and that we can take another step in transforming this once-derelict site into a thriving neighbourhood for the city."
Duncan Cumberland, residential development director at Muse Developments, said: "Once again Muse has brought its funding and regeneration expertise to the table, to play our part in creating a vibrant, new community in Bristol, and look forward to working with our partners once more."
Works are due to commence next month, and are expected to complete in 2020.
At construction peak the programme will employ over 250 people including multiple apprenticeship and graduate positions.