Lendy, one of Europe's leading peer- to-peer secured property lending platforms, said construction would typically sees an increase in lending and investment in-between December and January as new commercial building projects began for the New Year rather than this year's fall.
It blamed the collapse of Carillion for spreading nervousness among many mainstream lenders to property and construction.
It said there was a particular concern about whether smaller construction firms, whose main client was Carillion, would be able to stay in business.
Some traditional lenders have also seen their loan books severely affected by Carillion's collapse, with Lloyds commercial banking writing off £108m of loans to the failed group.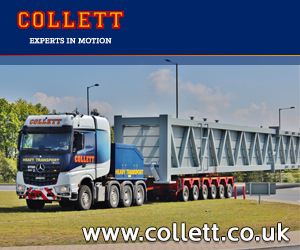 Santander tripled its impairment costs in 2017 to £203m, citing bad loans made to Carillion.
Liam Brooke, co-founder of Lendy, said: "The unexpected fall in lending highlights just how big an impact Carillion has had on the commercial property industry."
"Lenders who have had to deal with heavy losses following Carillion's collapse may think twice before giving loans for some future commercial real estate projects."
"However, the fundamentals of the construction sector remain strong, and the decline in lending from traditional sources, creates opportunities for non-traditional lenders to enter the marketplace."
"There are still numerous opportunities for lenders, both traditional and non-traditional to get involved in good, financially sound construction projects."