The number of cross-party MPs supporting retention reform has jumped 10-fold since Carillion collapsed in January, six days after the first reading of the Aldous Bill which seeks to place retentions into independently held protection schemes.
Engineering specialist trade bodies – BESA, ECA and SEC Group – believe there is now a groundswell of support in Parliament to push through the Bill as it comes up for a second reading on Friday 27 April.
In the wake of the Carillion collapse, a coalition of over 75 bodies, representing over 340,000 businesses, has united behind Peter Aldous' retentions reform efforts and next week will present a petition to 10 Downing Street.
Peter Aldous MP said: "Industry support for reform to outdated payment systems is at unprecedented levels, for which I am very grateful.
"The petition being presented represents over 330,000 businesses and there are over 100 of my Parliamentary colleagues that support reform to the practice of cash retentions.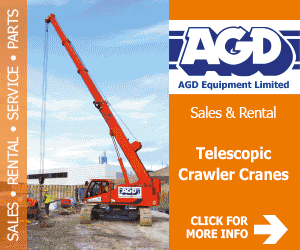 "We have a golden opportunity to improve the industry for the better, level the playing field for SMEs and protect thousands and thousands of jobs.
"The industry loses around £1m for each working day, mostly from SMEs. There have been proposals to stop the abuse of retentions before, but this time there is the largest coalition on fair payments ever."
ECA Director of Business Paul Reeve said: "Carillion's collapse highlighted serious supply chain and procurement problems in construction, which need an urgent remedy.
"Reforming the payment and cash retention systems is an essential requirement for protecting smaller businesses, ensuring the successful future of the UK construction industry, and for sustainable economic growth."
David Frise, CEO of BESA said: "The urgent need for reform is clear from the cross-party support the Aldous Bill has. The impact from lost Carillion retention money on apprentices, jobs and investment in the sector is already evident. Holding cash retentions in trust will make sure that the money is safe and does what it is intended to do."
In his Spring Statement last month Chancellor Philip Hammond vowed to crack down on late payment culture by issuing a call for evidence on how "the continuing scourge of late payments" can be eliminated.
Supporting MPs
Abrahams, Debbie (Lab.)

Aldous, Peter (Con.)

Amesbury, Mike (Lab.)

Antoniazzi, Tonia (Lab.)

Bardell, Hannah (SNP.)

Bellingham, Henry (Con.)

Bottomley, Peter (Con.)

Brake, Thomas (Lib.Dem.)

Brown, Alan (SNP.)

Cable, Vince (Lib.Dem.s)

Campbell, Ronnie (Lab.)

Chalk, Alex (Con.)

Chapman, Douglas (SNP.)

Churchill, Jo (Con.)

Clarke, Kenneth (Con.)

Cooper, Rosie (Lab.)

Courts, Robert (Con.)

Crausby, David (Lab.)

Cunningham, Jim (Lab.)

Day, Martyn (SNP.)

Dent Coad, Emma (Lab.)

Dhesi, Tanmanjeet Singh (Lab.)

Drew, David (Lab.)

Dromey, Jack (Lab.)

Duffield, Rosie (Lab.)

Edwards, Jonathan (Plaid Cymru)

Ellman, Louise (Lab.)

Esterson, Bill (Lab.)

Farrelly, Paul (Lab.)

Fitzpatrick, Jim (Lab.)

Frith, James (Lab.)

Gaffney, Hugh (Lab.)

Gapes, Mike (Lab.)

George, Ruth (Lab.)

Gethins, Stephen (SNP)

Gibson, Patricia (SNP)

Godsiff, Roger (Lab.)

Green, Kate (Lab.)

Hancock, Matt (Con.)

Harman, Harriet (Lab.)

Hayes, Helen (Lab.)

Henderson, Gordon (Con.)

Hendry, Drew (SNP)

Hobhouse, Wera (Lib.Dem.)

Hodge, Margaret (Lab.)

Hollinrake, Kevin (Con.)

Hollobone, Philip (Con.)

Hughes, Eddie (Con.)

Huq, Rupa (Lab.)

Jones, David (Con.)

Keegan, Gillian (Con.)

Killen, Gerard (Lab.)

Kinnock, Stephen (Lab.)

Lake, Ben (Plaid Cymru)

Lefroy, Jeremy (Con.)

Letwin, Oliver (Con.)

Lloyd, Stephen (Lib.Dem.)

Lloyd, Tony (Lab.)

Long-Bailey, Rebecca (Lab.)

Loughton, Tim (Con.)

Lucas, Caroline (Green)

Main, Anne (Con.)

Malhotra, Seema (Lab.)

Martin, Sandy (Lab.)

McCarthy, Kerry (Lab.)

McDonald, Stuart C. (SNP)

McDonnell, John (Lab.)

McFadden, Pat (Lab.)

McGovern, Alison (Lab.)

McKinnell, Catherine (Lab.)

McMorrin, Anna (Lab.)

Mills, Nigel (Con.)

Moran, Layla (Con.)

Morris, Grahame M (Lab.)

Newlands, Gavin (SNP)

Onasanya, Fiona (Lab.)

Pearce, Teresa (Lab.)

Penning, Mike (Con.)

Phillips, Jess (Lab.)

Poulter, Daniel (Con.)

Prisk, Mark (Con.)

Rashid, Faisal (Lab.)

Reeves, Ellie (Lab.)

Reynolds, Emma (Lab.)

Rimmer, Marie (Lab.)

Robinson, Gavin (DUP.)

Rosidell, Andrew (Con.)

Russell-Moyle, Lloyd (Lab.)

Shah, Naseem (Lab.)

Shannon, Jim (DUP.)

Sharma, Virendra (Lab.)

Sheerman, Barry (Lab.)

Siddiq, Tulip (Lab.)

Simpson, David (DUP)

Skinner, Dennis (Lab.)

Smeeth, Ruth (Lab.)

Snell, Gareth (Lab.)

Sobel, Alex (Lab.)

Soubry, Anna (Con.)

Spellar, John (Lab.)

Stephens, Christopher (SNP)

Stevens, Jo (Lab.)

Streeting, Wes (Lab.)

Thewliss, Alison (SNP)

Throup, Maggie (Con.)

Trickett, John (Lab.)

Twigg, Stephen (Lab.)

Twist, Liz (Lab.)

Vaizey, Ed (Con.)

Walker, Thelma (Lab.)

Warburton, David (Con.)

West, Catherine (Lab.)

Western, Matt (Lab.)

Williamson, Gavin (Con.)

Whitfield, Martin (Lab.)

Whitford, Philippa (SNP)

Williams, Paul (Lab.)

Yasin, Mohammad (Lab.)

Zeichner, Daniel (Lab.)