In a year-end trading statement this morning the firm said pre-tax profit for the year 31 March 2018 were anticipated to be up by around a third and slightly ahead of  market expectations.
Despite growing concerning about London housing market, Telford said demand in its typical price point remained robust, supported by a broad customer base of build to rent investors, individual investors, owner-occupiers and housing associations.  
It development pipeline now included over 4,000 homes (2017: 3,972) and the average price of the open market homes  stood at just under £539,000 (2017: £527,000). 
Jon Di-Stefano, chief executive, said Telford Homes was actively pursuing several opportunities at its preferred price point in London and was focused on sites that fitted its build-to-rent strategy.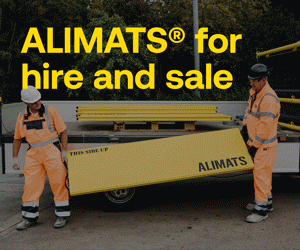 "Telford Homes continues to perform well. As we increase the scale of the business, our growth is underpinned by the lack of supply of new homes in London and demand for our product at more affordable price points remains strong.
"Build-to-rent is the most exciting part of our business in the near term and I believe our increased focus on this sector will drive the next phase of our growth and bring even greater success."
He added that Telford now has just over 2,900 homes under construction with the operational scope to significantly increase this and a number of opportunities to add to its development pipeline at the right price point. 
He said: "The strategic focus on the build-to-rent sector fits well with an increasing rental need in London on one side and greater demand from large scale investors on the other.  Telford Homes is a valuable delivery partner in the middle of this and as such, the Board believes there is a strong opportunity for further growth in the coming years."