Revenue across the group rose 13% to £416m, mainly driven by the expanding partnerships housing contracting business.
Andy Hill, group chief executive, said the group was on track to meet its 2020 strategy of building more than 2,500 homes a year.
The house builder also intends to grow turnover to £850m with profits approaching £100m.
"Over the last five years we have seen significant growth and have firmly cemented our position as the third largest privately owned housebuilder in the country. Our plans going forward are equally ambitious."
Based across five regional offices in Cambridgeshire. Oxfordshire, Norfolk, Essex and West Sussex, Hill said the group's pipeline of work had grown considerably as it developed relationships with housing associations, local authorities, education authorities and the Ministry of Defence.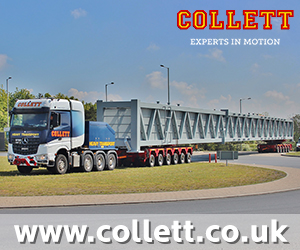 Hill's land bank of £226m comprises more than 1,800 dwellings with full planning and another 1,500 awaiting decisions.
During the year it acquired 11 sites on a private or joint venture basis, including Fish Island in East London and Wing in Cambridge, where 1,300 homes will be built over the next five years.
While the entire group has been now been rebranded Hill, the group also separately reported trading at previous two main divisions.
Revenue at the Partnerships business jumped nearly a third to £363m, seeing pre-tax profit nearly double to £10.7m.
Operating margins also improved at the housing contracting business, up from 2% in 2016 to nearly 3% last year.
The private housing arm Hill Residential delivered a 10% rise in pre-tax profit to £35m on revenue slightly down at £176m.
Continued business growth saw the firm's head count rise from around 380 to more than 430 over the year.