The £156m turnover builder headquartered in Rugby plans to extend the reach of its south coast construction operations, which presently boast orders worth £20m. 
Stepnell is also set to relocate its Poole regional office to a new base at the Holton Heath Trading Park in the town, and has appointed Rob Acton as regional manager.
The overall region will continue to be led by Stepnell board member and regional director Rob Speirs, who has driven Stepnell's expansion across the South Coast where it currently employs 69 staff.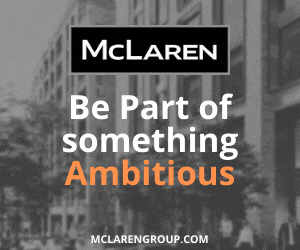 Stepnell joint managing director Tom Wakeford said: "The purchase of these two new offices underlines our plans for continued strategic growth.
"Our new Southampton office puts us in the heart of our South Coast operating area. At the same time, the relocation of the company's Poole office reinforces our commitment to maintaining our well-established presence in Dorset – a key market for Stepnell – with our new premises set to further enhance our construction service offering."
Major Stepnell projects in the South Coast region include an £11.6m 64-bed nursing and dementia care home under construction for Brendoncare at Otterbourne Hill, near Winchester; a £4.2m clubhouse for Parkstone Yacht Club and Figbury Lodge, a major care home development for the Borough of Poole and a new base for Travis Perkins in Worthing.