The fall contritubed a 0.2% fall to UK GDP, which grew by jus t0.1% during the first quarter.
It is the first preliminary estimate of GDP by the ONS and incorporates 45% of total data for the quarter, so be subject to further revisions.
The ONS today published its preliminary estimate for GDP in the first quarter of 2018.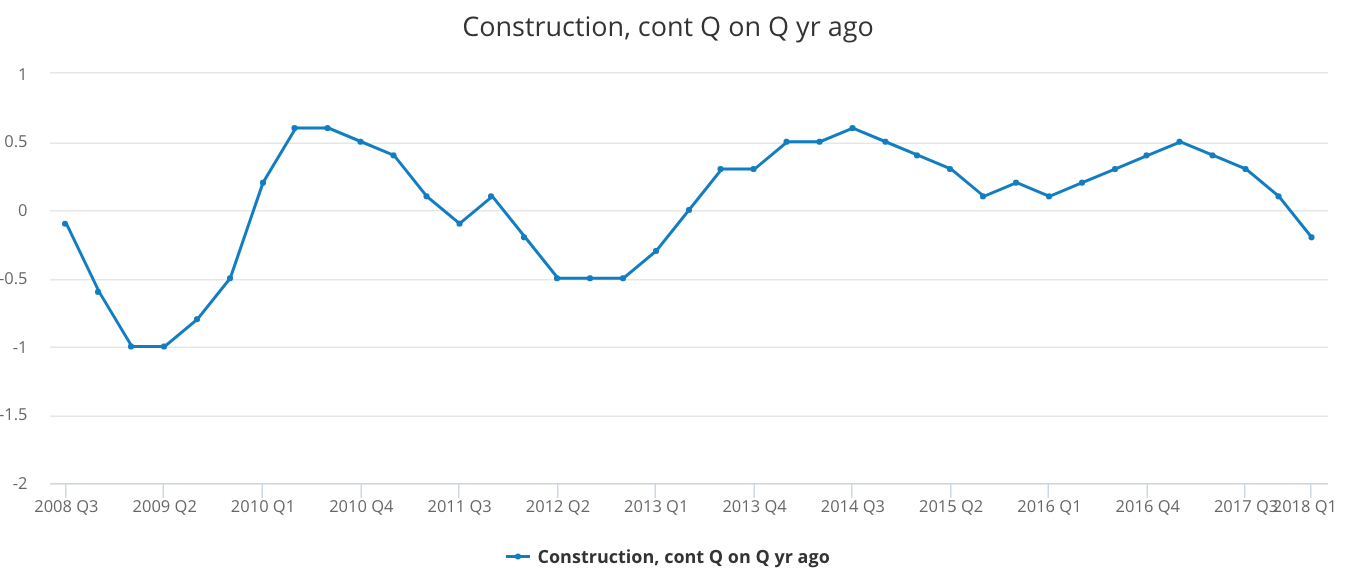 Rebecca Larkin, Senior Economist at the Construction Products Association, said: "This preliminary estimate gives the first full indication of how construction was affected by the liquidation of Carillion in January and the adverse weather at the end of February and beginning of March.
"The quarterly decline of 3.3% was the worst since 2012 Q2 and implies a £1.3bn loss of output in the opening months of 2018.
"Some degree of catch-up is expected throughout Spring and Summer, but on the CPA's forecasts, amid continued economic uncertainty and weakness in commercial construction, output for the year is still expected to be flat at best."