Newcastle property developer, The High Street Group of Companies, now has a total pipeline of proposed private rental projects worth more than £600m.
The £120m scheme close to the Mailbox shopping complex has planning permission for around 500 flats in a cluster of blocks.
It will be delivered in partnership with the site's owner – Taylor Grange Developments – with construction hoped to begin later this year.
The partnership is also proceeding with a similar proposal in Digbeth for an eight-storey complex of 220 flats worth £50m.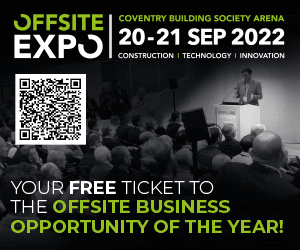 Two further sites are also being seriously considered, which could see The High Street Group's investment in Birmingham rise to more than £300m, creating over 2,000 rental homes.
Founder of the High Street Group, Gary Forrest, said: "Our developments offer extremely attractive investment opportunities for institutional and individual investors who can enjoy yields and capital growth in excess of 7% per annum. 
"These are none volatile, high quality assets offering attractive, long term returns, which we can maximise for our partners."
Projects already under construction include Silbury Boulevard in Milton Keynes. A £30m seven storey facility containing 139 apartments being forward funded by listed residential landlord Grainger. 
With planning permission granted earlier this month for a site adjacent to Middlewood Locks in Salford, the start of work on a £26m, nine-storey building known as Middlewood Plaza is expected to commence this summer. 
It will deliver 127 apartments and town houses.
Other announced High Street Group projects include Cheshire Junction in Warrington – a £46m eight-storey, 362 unit development adjacent to the railway station and a £22m, 1o-storey, 156 unit development in Trafford, Manchester.