Former Shaylor group director Steve Underwood has joined CTC as new chief operating officer.
He is joined by four former Carillion staff. Paul Reynolds has been appointed operations director for the Midlands region, Gill McQuade as head of procurement, Nicola Markall as compliance manager and Louise Perry as head of sustainability.
Since being established in 2013 with a team of just three, CTC is now one of the region's fastest-growing companies with 103 employees and a projected turnover of £85m this year.
Andy Robinson, CEO of the Colmore Tang Group, said having the right management team in place was crucial to continue driving business development.
"We have a pipeline of work through until 2021, so we felt the time was right to expand and bring in highly-qualified senior managers who share our vision and values," he said.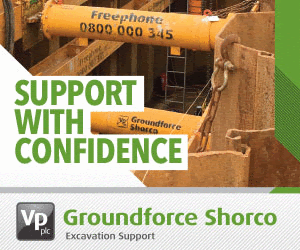 "It's a real coup to know that Paul, Gill, Nicola and Louise have joined us from Carillion, as well as Steve moving over from Shaylor Group to take the reins."
To date, CTC has delivered 1.45m sq ft of construction projects across 1,500 residential units, a 253-bedroom four-star hotel and 100,000sq ft of BREEAM-certified industrial units.
Upcoming major projects include Connaught Square in Digbeth – one of Birmingham's largest city centre regeneration projects – and a 17-storey apartment complex next to the Park Regis hotel in the city.
Also it is developing two schemes in Slough which will benefit from new Crossrail links to Central London.