It is planning a series of industry days to outline plans for a £900m Western Rail Link and £1.4bn Southern Rail Link to the airport.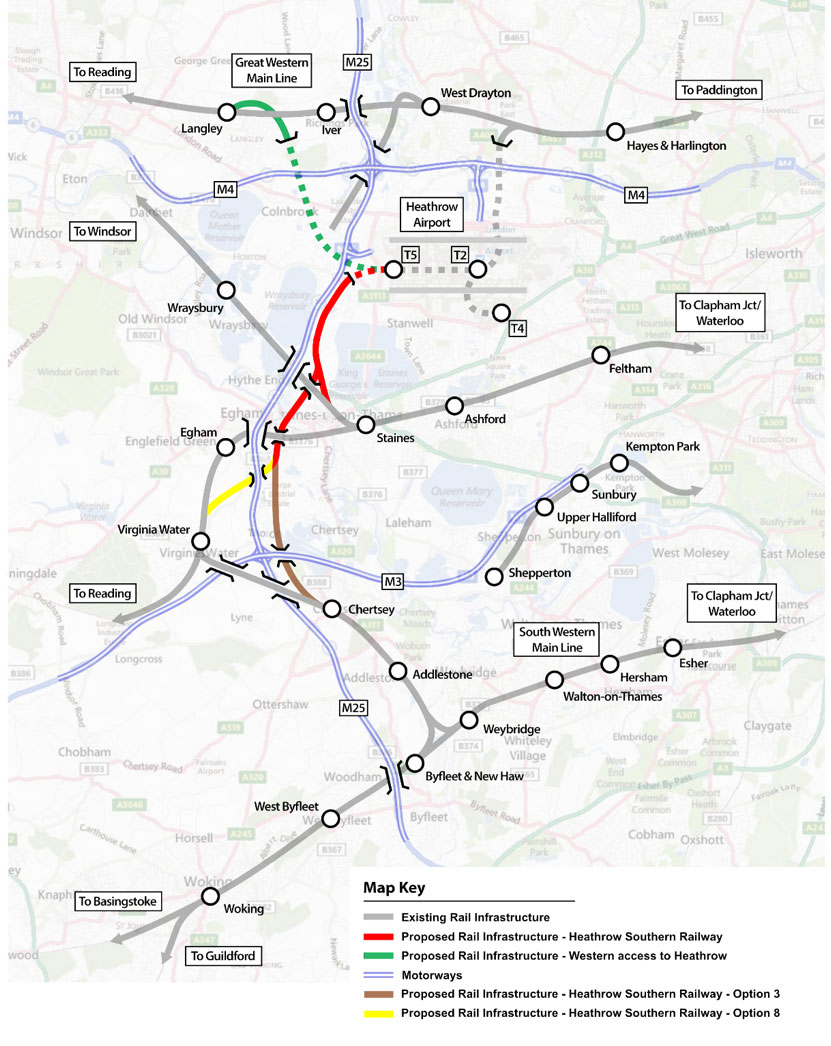 Of the two schemes, the 6.5km Western Rail Link from the Great Western Main Line in the Langley area to Terminal 5 is the most advanced with the planned route going to final public consultation this month.
After a short stretch of open railway it would enter a new 5km tunnel and then join existing rail lines underground at Heathrow.
Department for Transport chiefs hope to deliver this part, expected to cost £700m-£900m, with private sector involvement in financing, delivery and maintenance.
DfT plans industry engagement sessions in June and July to test various assumptions concerning a proposed PPP option.
Subject to a decision to proceed an invitation to tender will be published in July 2019.
Western Rail Link to Heathrow events
Firms are being invited to register an interest with contact details, a brief outline of areas of particular interest or specialisms to Heathrow Rail Western
The Southern Rail Link aims to serve Waterloo and Surrey/Hampshire from Heathrow. It is still at an early conceptual stage in its development and the strategic aims, output specification, routes and infrastructure solutions are not yet defined.
The SRLtH market sounding will explore the market appetite for developing proposals and sharing the risk of the development process.
This could shape a potential future procurement process. A pre-feasibility study undertaken by Network Rail has outlined a range of options up to £1.4bn.
Construction plans minimise the impact on neighbouring communities by providing a 13km route mainly in tunnel.
This would enable trains from Waterloo via Clapham, Richmond and Staines, as well as a link to Woking and Guildford.
DfT will provide an update on next steps in the Autumn. A contract notice is expected to be published by September 2  next year.
Southern Access to Heathrow Industry Event
24 May at One Great George Street, London
To register interest, please visit  Heathrow Rail Southern. Access to the event is by invitation only and capacity is limited.