Administrator KPMG revealed around £9m is owed to trade creditors and £12.5m to Lagan joint venture partners.
The administrator's proposals for Michael Lagan's company also confirms a Lagan business based in the Isle of Man, which avoided the collapse of the main Lagan Construction Group, bought Lagan Plant's assets for £550,000.
Four of the group's 30 companies were placed in administration in early March after parts of the group were hit by delays in the commencement of new projects and protracted contractual disputes on some existing major projects.
Previous group accounts for the year ending March 2016, showed the firm had £52m in cash and total net assets of just over £20m.
The administrators added that recent insolvencies, like Carillion, had an adverse impact resulting in tightened credit terms and requests for upfront payments. This further impacted on cashflow.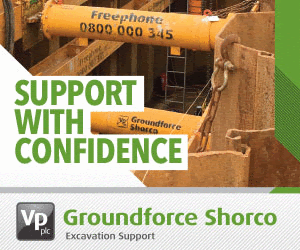 The other firms that collapsed included Lagan Construction Group Holdings, Lagan Water Limited and Lagan Building Contractors Limited.
Among trade creditors M&E specialist King & Moffat UK took the biggest hit, owed around £850,000 including retentions.
Arup Consulting Engineers (Dublin) was owed £277,000, Lareine Engineering, which designs and manufacturers daylight roofs and ventilation solutions, was owed £350,000.
Lagan Construction Group's remaining 26 companies  – Lagan Operations and Maintenance, FK Lowry Piling, Dew Piling, H&J Martin, Lagan Construction Aviation, Lagan Construction, Lagan US inc, Lagan Plant and Lagan Projects Investments, Coastal Industrial  and Lagan Construction Services – continue to trade as normal.