This morning Renew revealed it would raise £40m to help pay for the deal through a share placing and raise the balance from debt.
QTS has a longstanding relationship with Network Rail, operating under long-term framework positions.
It is well positioned to secure major orders for Control Period 6 where Network Rail's spending will focus on renewal and maintenance.
QTS was founded in 1992 by Alan McLeish and reached revenue of £70m last year making an operating profit of £9m. It employs around 300 staff.
Leeds-based Renew has revenues of around £450m and operates a raft of specialist contracting businesses from VHE in the land contamination sector to  Lewis Civil Engineering and Walter Lilly.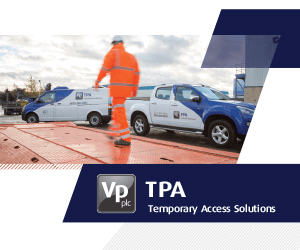 QTS will boost its presence in the rail and London Underground sector where its AMCO firm delivers civil and electrical work.
It has the largest specialised road and rail vehicle plant fleet in the UK.
The fleet provides services to QTS contracting operations and also provides external hires to Network Rail and other rail contractors on an operated basis.
Paul Scott, CEO of Renew, said: "We are delighted to welcome the management and staff of QTS to the Renew group.
"This is a very complementary and earnings enhancing acquisition that aligns with our established and proven strategy, strengthening our position in the UK infrastructure market.
"QTS has grown to become a leading and well respected brand in the rail sector and we very much look forward to supporting its ambition for continued growth including opportunities via collaboration across our expanded range of services in this sector."
Alan McLeish, Managing Director of QTS, added: "QTS is delighted to be joining the Renew Group. It was important to attract an owner with relevant expertise to support our growth ambitions without compromise to customer service or staff loyalty, the Renew business model fits perfectly with these aspirations."