The fall amounted to a £1bn drop in cash terms and represents the weakest activity since 2012.
The slowdown was broad-based but was led by an 8.8% decline in public house building activity and a 5.9% reduction in public non-housing work.
Following several months of consistently strong growth, even private housing output recorded a fall of 1.6% over the quarter.
Rebecca Larkin, Senior Economist at the Construction Products Association, said: "Output declined in each month of the quarter, undoubtedly capturing the pauses in work relating to Carillion's liquidation in January and the snow disruption in February and March.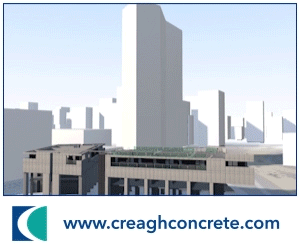 "Notably, private housing lost its position as the industry's star performer, with output falling from a record high, but activity is expected to accelerate as we enter the Spring selling season."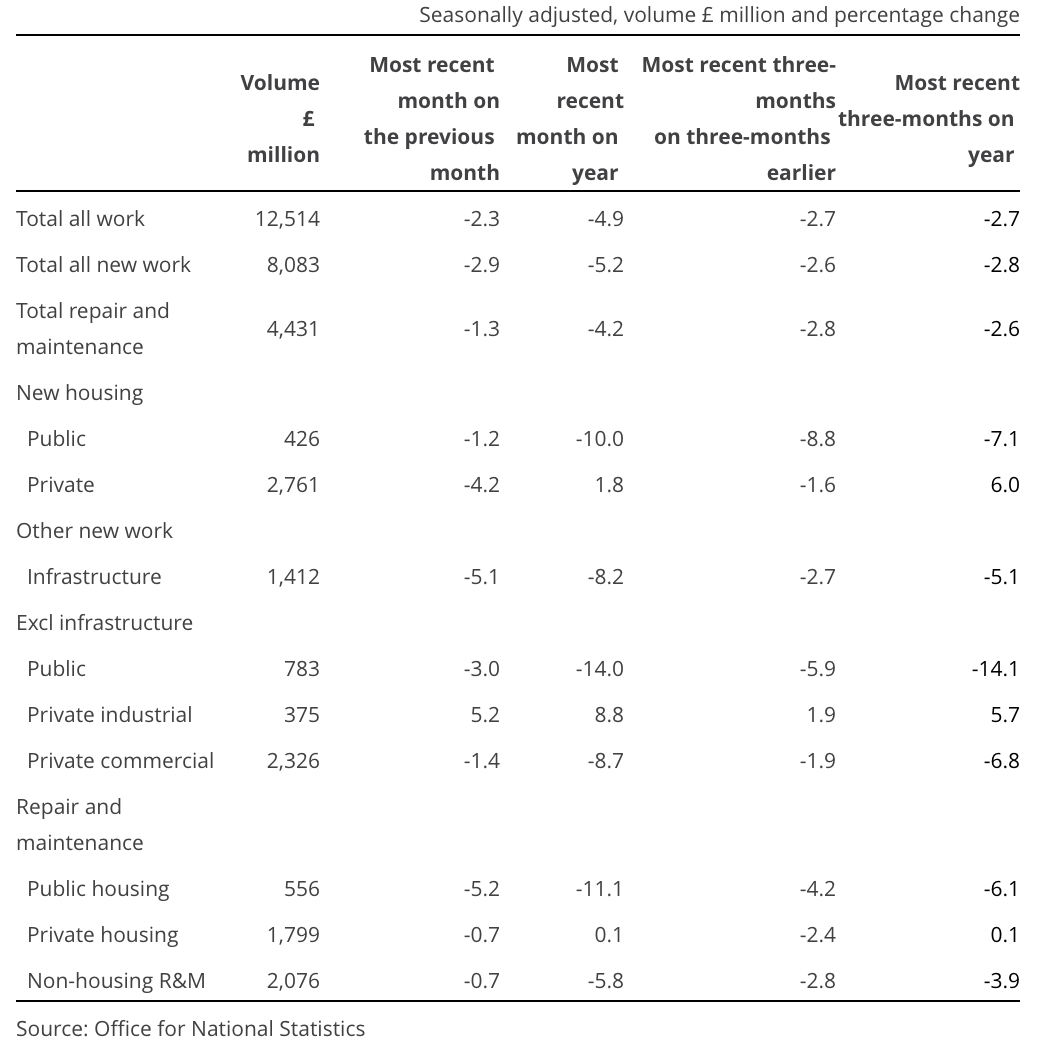 Blane Perrotton, managing director of the national property consultancy and surveyors Naismiths, said:  "The slump in output is the worst for six years, as the industry has been hit for six by a toxic combination of weak confidence, softening investor demand and rising input costs.
"Despite the low interest rate environment and abundance of finance available, developers are increasingly doubling down – concentrating on completing existing projects rather than commissioning new ones.
"Nevertheless it's wrong to draw parallels with the painful slowdown seen at the start of the decade. For all the fall in demand, access to finance has never been better and order books remain strong outside London.
"Yet at this rate there is likely to be more pain to come, as there is little sign of an end to the limbo which is prompting investors in London and the south east to sit on their hands."