The mega framework is a major coup for Willmott Dixon with a potential value of £2.5bn. It is also open to over 1,600 registered housing providers and local authorities.
It will be used for all major project construction on new and existing buildings as well as retrofit, refurbishment, repairs and maintenance.
The scope also includes the professional services attached to major project works such as architecture, employer's agent and the various RIBA disciplines.
But the decision by Place for People to allow one major contractor to handle its major projects hub has been criticised for excluding smaller firms and attracted a complaint to the Government's mystery shopper services.
Places for People has responded saying that the appointed supplier will work with the contracting authority and subcontractors, including SMEs, in the overall delivery of any project.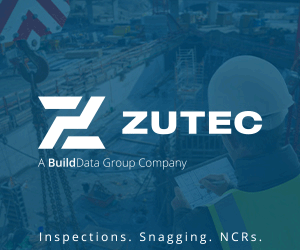 It said that the major projects framework was intended to select a supplier with the relevant expertise, capacity, and experience to manage the supply chain and subcontractors.
Places for People argued that prescriptively lotting the tender down to granular levels of deliverable services might be counter-productive, and not allow some projects to come to fruition because of the perceived complexity of managing potentially complicated supply chains.
Places for People is one of the largest property management and regeneration companies in the UK, managing over 148, 000 homes in a mixture of different tenures with more than £3bn of assets.
Two years ago Places for People established a  Development Consultancy framework of over 120 firm and practices. Disciplines covered include architecture, construction and technical consultancy.
A Development Contractors framework, split into a raft of lots, published two years ago placed in-house company Allenbuild as first-ranked contractor for six regions: the Midlands, South West, South East and East Anglia – as well as the Scottish North East and South East regions.
Bolton-based Forrest gained first-ranked position for contracts in the north of England.
Willmott Dixon, Bouygues and Mears were among the firms coming in second and third place across the English regions.