During 2017, the firm saw pre-tax profit slip 10% to £12.8m on revenue slightly up 6% from £674m.
The UK civil engineering contractor, owned by the Royal BAM Group, managed to hold margins at 2%.
Chief executive Stephen Fox said the surge in new orders followed last year's management reorganisation following the retirement of director Bob James.
The management board now consists of eight people focussed on pre-construction, delivery support services, commercial, financial, operational delivery and culture.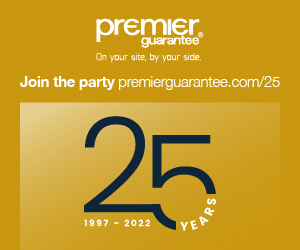 "Our order book increased significantly in the second half of 2017 as a consequence of the new approach to management," he said.
"The tender book continues to be strong with much better quality opportunities, although competition remains intense."
Fox added: "The challenges faced by some companies in our sector have had no material impact on our business, however it is a timely reminder of the need to stick to business strategy, resist low margins and high risk in pursuit of volume, and responsibly support our supply chain."
The average headcount over the year remained stable at 2,843, with 1,103 of these weekly paid staff.