In heydays of the 1970s London councils were delivering 20,000 homes a year, but this has dwindled to just 300 homes because of central government rules and funding cuts.
Now the Mayor, who grew up on a council estate, is determined to lead a modern comeback for council housing.
With the new funding programme the Mayor hopes to aid councils to start work on 10,000 new council homes underway over the next four years.
In what will be the first ever City Hall programme dedicated to supporting council housing, Khan is using funds from the £1.67bn he secured from government in the Spring Statement to help support London's councils.
Today he welcomed the first deals struck under Building Council Homes for Londoners programme.
This will see Waltham Forest start 525 new council homes with £26m of funding from City Hall over the next four years, while both Newham and Lewisham Councils have each committed to starting 1,000 new council homes by 2022.
Launching the programme, Khan criticised the government for failing to give councils the freedoms they needed to ensure all homes sold under Right to Buy rules were replaced.
His programme offers councils an innovative way to ringfence their Right to Buy receipts to help them build new homes to replace those sold in the local area.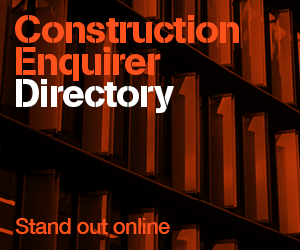 Right to Buy was introduced in 1980 and, according to Ministry of Housing, Communities & Local Government figures, it has resulted in 306,000 social homes sold by councils in London since 1980. During the same period, councils have built only 62,000 homes at social rent – equivalent to just one in five of those homes sold being replaced.
The Mayor said: "I grew up on a council estate and I know first-hand the vital role social housing plays in London. Council homes for social rent bind our city together, and they have been built thanks to the ambition of London's councils over many decades.
"I am offering councils expertise and resources from City Hall to scale up their homebuilding programmes, and I will help them to replace homes sold through Right to Buy.
"The government is failing to enable councils to replace the hundreds of thousands of council homes sold through Right to Buy, and so I will do all I can to help councils replace as many of them as possible."
Councils will submit funding bids through the City Hall website here: https://www.london.gov.uk/what-we-do/housing-and-land/gla-open-project-system-gla-ops before the deadline of 30 September, with allocations set to be announced before the end of the year.