Warrington Borough Council approved the 362 flats proposal for John Street, an area close to the railway station, which is undergoing significant regeneration.
Construction will start later this year on the £56m, eight-storey development. Tolent Construction is understood to be in talks about delivering the job but no appointment has been made as yet.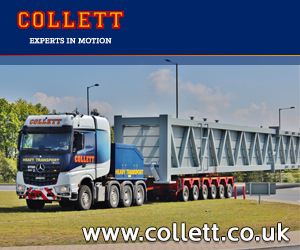 The site was purchased, on a subject to planning approval deal, from local property owner, Bob McLaughlin.
The High Street Group has in three projects in the North West.
It already has planning consent for a £26m, nine-storey, 127 home complex -including town houses and apartments – in Salford, close to Middlewood Locks, where building is expected to commence this summer, while proposals for a £28 million, ten storey, 156 unit project in Trafford, Manchester are well advanced.
The Greater Manchester initiatives are among seven PRS projects either under construction or planned.
Two others are in Birmingham , one in Milton Keynes and Newcastle-upon-Tyne.  They have a total gross development value of £340m and to date, planning consent has been granted for 1,498 apartments.
With further proposals already at advanced stages of discussion, around 1,300 more apartments could soon be added, taking the group's PRS portfolio beyond £600m.
Chairman Gary Forrest said:  "This style of living is becoming the choice of young professionals and we anticipate increasing our investment levels by around £200m per year for several years to come.
"Our developments offer extremely attractive investment opportunities for institutional and individual investors who can enjoy capital growth and steady income streams.  These are non-volatile, high quality assets offering attractive, long term returns, which we can maximise for our partners."