Former Keepmoat area director Frank Mondino has joined as managing director of Placefirst Construction with the ambitious target of lifting turnover from £28m this year to £110m by 2022.
The developer, which started out refurbishing derelict terraced properties in small northern towns, now benefits from a strong national pipeline of development sites that will enable it to build 4,000 homes for market rent by 2022.
At Keepmoat, Mondino managed a development portfolio worth almost £100m and a 1200-strong workforce, including subcontractors.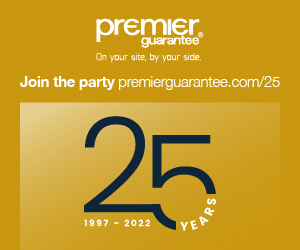 During 22 years at Keepmoat Regeneration and its predecessor Bramall Construction, he worked across several sectors including residential and commercial.
He will be joined at Placefirst Construction by commercial director Pete Adams, former commercial manager at Wates who worked on schemes such as £60m student accommodation at Circle Square, Manchester for Select Property Group and an £82m project to deliver 1,500 homes and apartments.
Prior to his time at Wates, Adams held the same post at Galliford Try Partnerships.
Completing the three senior hire is Johnson Mulk, formerly technical manager at Prospect (GB), where he was solely responsible for the technical performance of the business and specialised in key areas of expertise including, planning, surveying, civil infrastructure, structural engineering and the delivery of feasibility reports on brownfield and greenfield sites.
Mondino will head a team of 21 specialists in the construction division of Placefirst, forming a key element of a total workforce of 44.
Placefirst is delivering around 500 residential units annually within a mix of tenures including rented and open market sale, across the North West of England for both private and social landlords.
The firm's secured pipeline of housing developments sites include Bolton, County Durham, Sheffield, Morecambe and Wolverhampton.
David Smith-Milne, managing director and founder of Placefirst, said: "The essential and additional skills and invaluable experience of Frank, Johnson and Pete will help our excellent construction team to realise our ambition of doubling our housing output in just two years thanks to a strong and growing pipeline of projects in the private rented sector of the North and Midlands."