It is is teaming up with the University of Reading to construct the storage and research facility at Shinfield, adjoining the university's Thames Valley Science Park, just off the M4 motorway.
The British Museum Archaeological Research Collection (BM_ARC) will provide a home for many of the two million artefacts currently kept at Blythe House, west London, which is to close in 2023.
The building is expected to cost around £27m and be mostly funded by the Government as part of the Blythe House sale.
World-renowned archaeological collections of ancient sculpture and mosaics, archaeological assemblages, and historic cast collections will be kept in the complex which will be open to the public.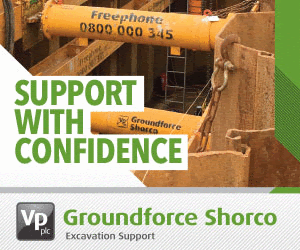 The new development would not be a second British Museum but it would be an active and integral part of the organisation, and its focus will be on global research.
Vice-Chancellor of the University of Reading, Sir David Bell, said: "We are delighted to be partnering with the British Museum to develop this important storage and research facility.
"The University has an impressive collection of museums so this partnership is a natural extension of our work that will benefit not only our students and academics, but the local community and beyond."
Interested firms have until 5 July to prequalify with invitations to tender due out in early August. Under present plans a contract will be awarded before the end of the year with completion set for summer 2020.
More details are available from the procurement portal or by emailing the British Museum.