The council has also confirmed that Galliford Try will now deliver all remaining construction works, after stepping in to complete the first package of works earlier this year.
Cllr Richard Davies, executive member for highways, said the collapse of Carillion had also delayed the planned opening of the project by six months.
He said: "At this stage, the total cost of the project is now expected to be £120m, with about half the new costs coming as a result of changing contractor and the remainder from additional archaeological spend, additional land acquisition costs and inflation.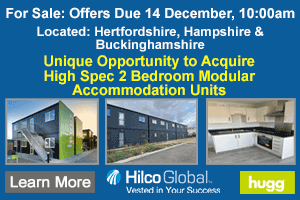 "Also, another outcome of Carillion's collapse is that the scheme's new expected completion date is May 2020.
"Since taking over from Carillion, Galliford has made great progress on-site, so we're excited to continue building this relationship as they oversee all of the milestones to come, including the construction of four new roundabouts, two major bridges and 7.5km of new road."
In addition to the Heighington Road bridge and Greetwell Road roundabout, Galliford Try will also be overseeing construction of the Hawthorn Road footbridge, South Delph footbridge and the River Witham Bridge, including its fabrication, supply and assembly.
Cllr Davies added: "There are always unknowns when taking on a project of this scale, but we now have a much clearer picture of where the project stands."
In addition to applying for additional funding from the Department for Transport and Historic England, the county council will be funding the extra scheme costs.
The 7.5km Lincoln Eastern Bypass project is part-funded by a £50m Central Government capital grant and aims to improve Lincoln's infrastructure, encourage growth, minimise traffic congestion and enhance the inter-city environment.