The extent of the firm's debt was revealed in administrator's proposals, which revealed CSL was working on 20 projects across the UK went it collapsed.
Gavin Quinlan, son of the founding director Frank,  had acted as managing director over the last five years.
During that time he grew the business from a turnover of £4m to £25m.
At the time it was main cladding contractor on the £250m Aberdeen Exhibition and Conference Centre and was was also working for Simons Construction on a £53m private hospital in Edgbaston, for Graham Construction on a residential block at Weavers Quay in Manchester and GMI at Thorpe Park in Leeds.
Quinlan said:  "It would be easy to blame CSL entering administration as a classic case of too big, too quick."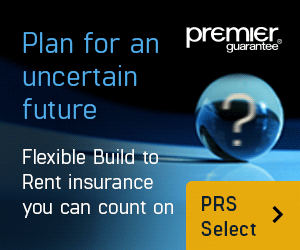 But CSL collapsed taking with it associated firm Coloured Metal Profiles (CMP) for several reasons described as a perfect storm by Quinlan.
In a statement Quinlan said a company manager had overstated projected profits to the tune of £1.2m on several contracts, without the board's knowledge, believing he could balance the numbers moving forward.
Investments were made in CMP on the back of the figures produced, which would otherwise have been put on hold.
On a large project in Manchester the firm was hit by skills shortages which saw labour costs double.
Combined with design being poorly managed and incomplete, along with materials on three month lead times not being ordered, the project was losing £400k at the time of administration, with a projected loss of £750,000.
CSL saw £9m of work continually put back over three projects, making the order intake look healthy but cash flow dry up.
"High overheads, low margins and some hard final accounts combined with the above issues meant the company was no longer a viable concern and ultimately resulted in the companies regrettably entering administration," explained Quinlan.
Administrator Simon Weir at DSi business recovery said there were industry wide issues as a result of the Grenfell Tower disaster.
He added that the collapse of Carillion impacted on suppliers credit terms with industry-wide nervousness.
Around 47 staff were made redundant by DSi on 20 May.